I've been thinking of getting dental implants for my missing teeth. I keep hearing mixed things about Clear Choice and their tactics, but my question is are they good at what they do?
Ben
Dear Ben,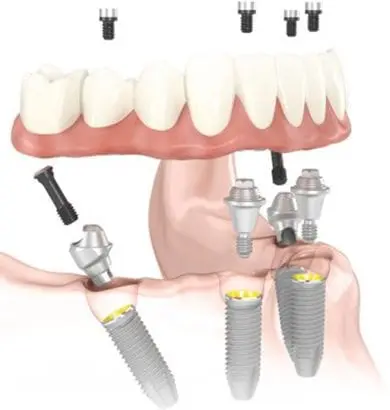 The one thing they do well is to hire good oral surgeons and prosthodontists. There are some "howevers" here though. First, you didn't mention whether or not you are planning on replacing all your teeth or just a few. If you don't need to replace all your teeth, I'd be wary of going to Clear Choice.
They tend to push for patients to remove all their teeth whether they need it or not. This would not be what most dentists would recommend. Most feel it is best to keep all your healthy teeth and just replace the unsavable ones. This is harder for the dentist but better for the patient.
Another thing to be aware of is their cost is pretty high and they use high-pressure tactics to get people to sign quickly. Finally, they tend to prefer to do the all-on-four procedure.
The All-on-Four Procedure
This procedure can be useful for people who have had some bone loss. This allows them to get dental implants without bone grafting. It is a great option for some patients.
However, if you have lost too much bone structure, this won't be a good option for you. If that happens, you can have bone grafting done. This will allow you to have implant-overdentures if you'd like.
Who Should Do Your Implant Procedure?
You always want to make sure whoever doesn't your dental implant procedure is highly qualified. That means extensive post-doctoral training in dental implants. It's also best if the person doing the surgery and the implants are the same person. You can look at Dr. Pumphrey's qualifications to get an idea of what you want in the person treating you.
This blog is brought to you by Atlanta Implant Dentist Dr. David Pumphrey.