I don't know if you can help me but I'm trying to get advice on how to find a place that will give dental care either for free or at a huge discount. I'm a single adult. Several years ago, I had cancer. Not only did that cause me to lose my job, but it devastated my teeth. Since getting in remission I've had a hard time finding an employer willing to take a chance on me and I'm working for minimum wage. I can't even afford a dental cleaning at the moment and my mouth is a mess. Do you know where I can go to get help? I've been too embarrassed to socialize and have been pretty secluded and lonely as a result.
Lucy
Dear Lucy,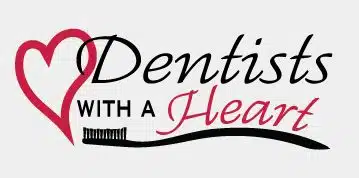 I am sorry for all you have been through. That must have been so hard, especially on your own. For low-cost dental care, you can see if there is a dental school or hygienists school in your area. Those usually offer very discounted care. A hygienist's clinic can only offer x-rays and cleanings. Anything beyond that they would have to refer you outside of the school.
There are places that offer free care, but you have to put some work in to find them. They won't be on the internet and pretty much function by word of mouth. Here are some things that can help you find them.
Start by calling your local dental society. That you can find on the internet. Then explain your situation and ask if they know of a dental charity in your area.
Read the doctor bios of local dentists. If they mention charitable work in their bio, that probably means they donate their time to one of these charities. Call their office and ask where the dentist does his charitable work.
Contact other charities in the area and ask if they know about a free dental clinic. Charitable organizations often refer people to one another.
There is a national organization called Dentist with a Heart. This is a group of dentists who once a year do free dental work. They do have a website so you can check that out and see if any dentists in your area participate.
What You Can Expect
I will warn you to go at this with reasonable expectations. You will get dental cleanings, dental fillings, and even tooth extractions if they are necessary. However, don't expect anything fancy like a dental implant to replace the teeth. Some may be willing to give you a discounted dental flipper.
I hope this helps.
This blog is brought to you by Atlanta Periodontist Dr. David Pumphrey.